As young NBA stars grew up watching Kobe and LeBron, the current generation of menswear designers grew up wearing Stüssy. And the founder, Shawn Stüssy, can only be admired with the same intensity reserved for great icons of music or cinema. "Shawn Stüssy was like a god to me," says Aaron Levine, the designer who reinvented brands like Club Monaco and Abercrombie & Fitch. Our Legacy co-founder Jockum Hallin learned about skateboarding and streetwear thanks to Stüssy. "A nice Stüssy shirt was the best thing you could have," he says.
Stüssy celebrated its 40th-anniversary last year, which makes it something like the first historical streetwear brand.
After having been a niche brand for over twenty years, today it makes some of the most coveted clothes in fashion and even
perfumes
. He has collaborated with everyone: from Marc Jacobs to Comme des Garcons to Martine Rose, creating Loro Piana dresses with Matthew Williams.
But it was the energy Stüssy built around his work that made it truly revolutionary. The brand had its Tribe, made up of subcultural icons: former DJ Alex Baby, Gimme five founder Michael Kopelman, The Clash's Mick Jones, and Big, Audio Dynamite founder Don Letts. These weren't exactly influencers, and they were friends, and the way they promoted Stüssy was simple. They wore it to whatever fashionable party they were going to, a method that remains unrepeatable today but for sure to impress.
Most fashion brands now see celebrities or influencers as strategic vehicles for their vision. But Stüssy was really all about how the tribe members wore their clothes, what they did, and their frequented places. It is no secret that, for example, Keith Haring was a member of the ultra-hip International Stüssy Tribe (IST). The artist was only four years younger than Stussy, and the two pioneers of street culture had a lot in common.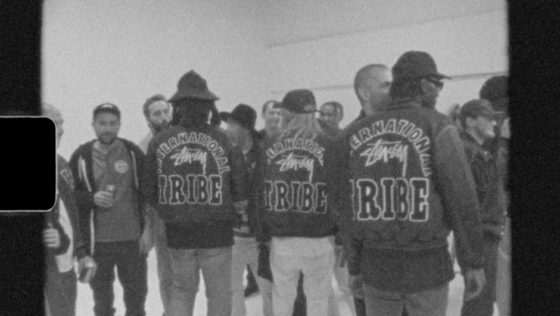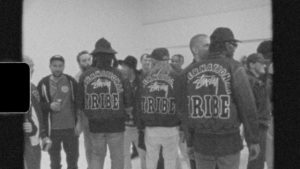 Each IST member was given a college jacket denoting membership in the exclusive collective, with the owner's name embroidered on it. After Haring's untimely death, the coat remained closed in a box along with the artist's other personal effects. That is until it went on sale on the Shawn Vintage archive site and sold for over $ 5,000. And all this only feeds the myth …