The quarantine begins to be a bit boring and repetitive now in its third week. But to move the routine a bit and spend some time having fun, we thought of an app. It's called Tik Tok and in recent weeks it is one of the most popular and visited apps. If you still don't know what we are talking about, Tik Tok is an application based on short videos (15 seconds) of any kind: from choreographic dances to dance challenges, or to personal interpretations of film scenes. A platform that no longer includes a "teen" age group, as celebrities, designers, models and so on have recently joined it.
We find the funny family videos of Jennifer Lopez and her husband Alex Rodriguez in America and the couple Ferragnez in Italy.
The singers Lizzo (one of the first to use Tik Tok), Selena Gomez and Miley Cyrus or the models who took a break from the catwalk and started dancing like Bella Hadid who released her first video set on the melody of "Pew Pew Pew "by Aunt Hammy, or Hailey Bieber, and her husband Justin Bieber for some videos.
A platform, however, that has given way to some common kids to become real influencers like on instagram.
Noen Eubanks, for example, a 19-year-old tik toker, recently became the face for the campaign for Celine (article here).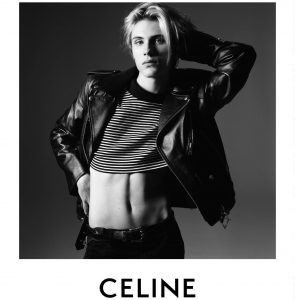 Emma Chamberlain viral on TikTok for her dances, so much so that she attracted the attention of Louis Vuitton who invited her to sit in the front row for a few seasons. Another cornerstone of fashion this year was Chace Hudson who not only took part in the Dolce & Gabbana men's fashion show in January but even created content.
Download the app and give life to your artistic side!