A brand new Off-White store, with multiple souls. Its realization is entirely by the fashion designer Virgil Abloh. From the genius of Rockford, King Midas of streetwear and more, was born Paris Castiglione: the shop of Off-White Paris. The store has also been designed to be an incubator of new talents, an experimental laboratory where young creatives and designers can show their talent.
But let's go into more detail about Mr Off-White's story, Virgil Abloh.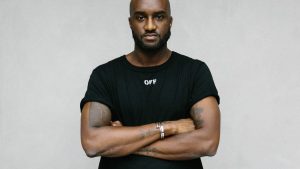 The designer was born in 1980 and is half Ghanaian and half of Chicago, after graduating in engineering and following a Master in Architecture, the designer, DJ and music producer became creative consultant for Kenye West and Louis Vuitton. Abloh founded its brand in 2013, so it takes care of the creative direction of the collections that have seen numerous collaborations, as with Jimmy Choo, presenting the footwear that have paraded on the catwalks in Paris for the Spring/Summer 2018 season.
Among the other collaborations with Timberland much appreciated by Bella Hadid who was not by chance one of the first to wear the boots of the capsule collection with the unforgettable lettering on the side "for walking" sold for 934 dollars.
His numerous collaborations also include those with Moncler and, as I'm sure most of you know, with Nike.
The vision of Abloh finds a right compromise and aims to get a look that is suitable for both new generations and more adults and that is both formal and informal at the same time. In its unique version of "open source" work, Abloh tries to learn a lot in the field, letting himself be inspired by the moves of others and trying to do better and better. His ability to interpret the fashions and needs of young people means that this brand is loved, among fans and red carpet stars, just like Cara Delevingne and the Hadid sisters.