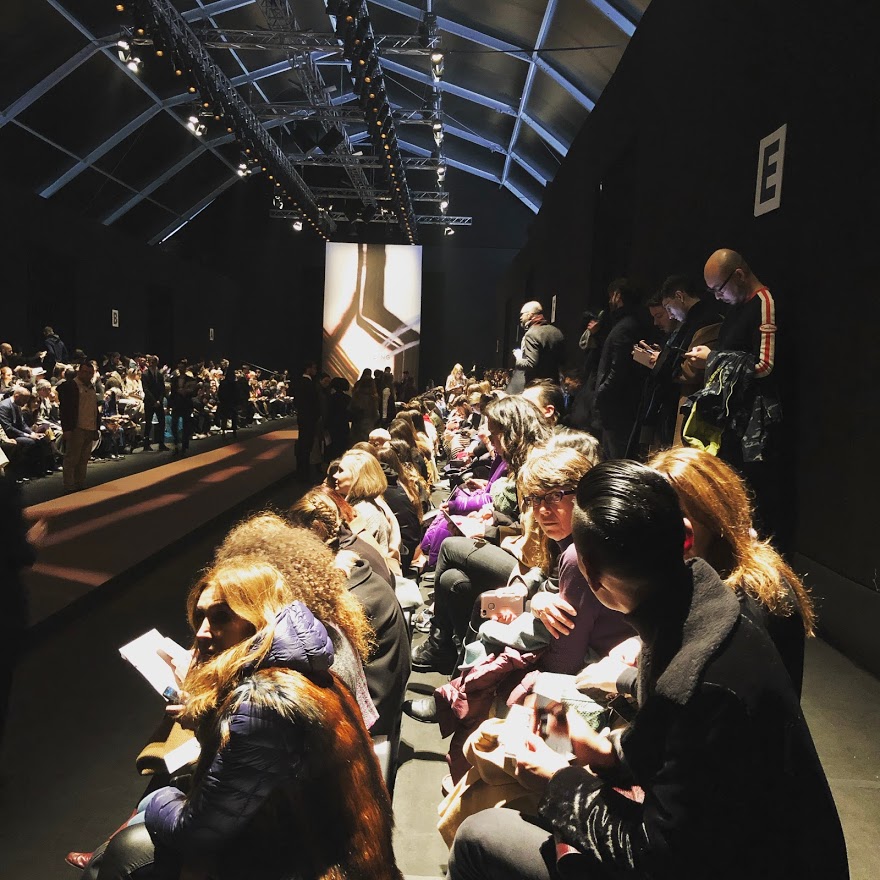 Maryling
fashion
show
for the 2019-20 fall-winter collection was inspired by Fritz Lang's movie
Metropolis
, which in the 20's paved the way for the dystopian genre: colours are clearly inspired by that film, so is the chaotic and futuristic atmosphere, the faces and features of models.
A deeply underground mood, that draws inspiration from urban murals and turns it into museum art. In this way, Maryling switches between high and low fashion, between past and present, haute couture and ready-to-wear. Art is its beating heart, the end and the beginning, alpha and omega: it shows its reflection in the clothes' patterns, in the colours, in the body shapes.
The gray checkered graphic follows the
plaid trend
; the use of characters remind of the doodle of an artist or of the light explosion of a spray can.
The set is daytime, the genre is democratic luxury: available high-fashion. The colours are deep and elegant: venetian red, robin's egg blue, dusty pink.
Fabrics are 100% made in Italy
, selected during the Milano Unica and Première Vision expositions.
Sometimes outstanding, sometimes delicate, Maryling looks describe a woman who is so confident that she can unapologetically wear a teenager sweater or an austere college lady dress. A woman whit no schemes, that uses clothing as an all-access key for any occasion.
Beautiful outerwear, among accessories I mostly loved piton leather boots with squared point. Everything perfect.