In the era of social media and the fashion system, it is not surprising that it is now customary to see more and more people chasing after us the philosophy of appearing than of being. If up until a few years ago only fashion influencers or people in the fashion world loved to cover themselves and wear logos, it is now customary to see more and more people dressed in designer labels even in common places. There is precisely the phenomenon of the Logo Mania.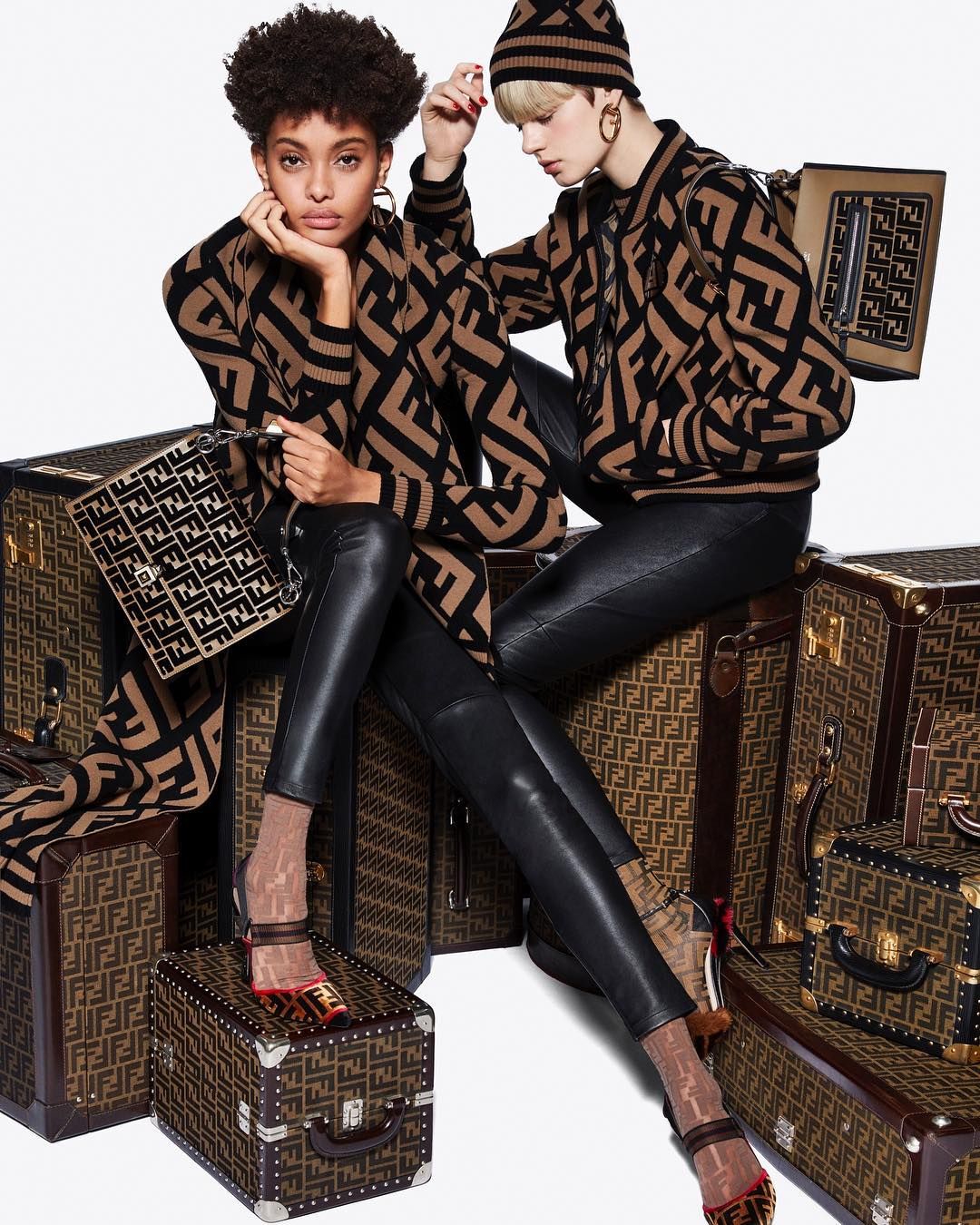 It is no coincidence that one of the trends of the autumn / winter 2019 sees this new philosophy of life at its center. If at the beginning it was usually associated with the world of street wear, now the logo mania has also made its way into luxury fashion houses. Above all we think of Gucci, who has made it his trademark in recent years with designer Alessandro Michele, and then see Fendi, Versace, Louis Vuitton, Dior, Moschino, Dolce & Gabbana and even Alberta Ferretti. Brands from which below we would not have expected.
But let's not stop there. Even the social network par excellence Instagram has created filters for selfies with logos. Always in the first place Gucci and now also that of Louis Vuitton.The success of the return of the logos on the catwalk and in the fashion collection should be read above all as a desire to belong. A status to show and claim on Instagram.
Are you wondering who ever buy such a garment? The answer is simple, the logo also makes the most elegant item steal. A trend that adapts easily to all wardrobes, from the most posh to the blatantly streetwear.
In short, the time has come to embrace the 80s and to let go of minimalism. Moreover, even if it is true that often less is more, it is equally true that, as Frank Lloid Wright said, "Less is more when more is no good".