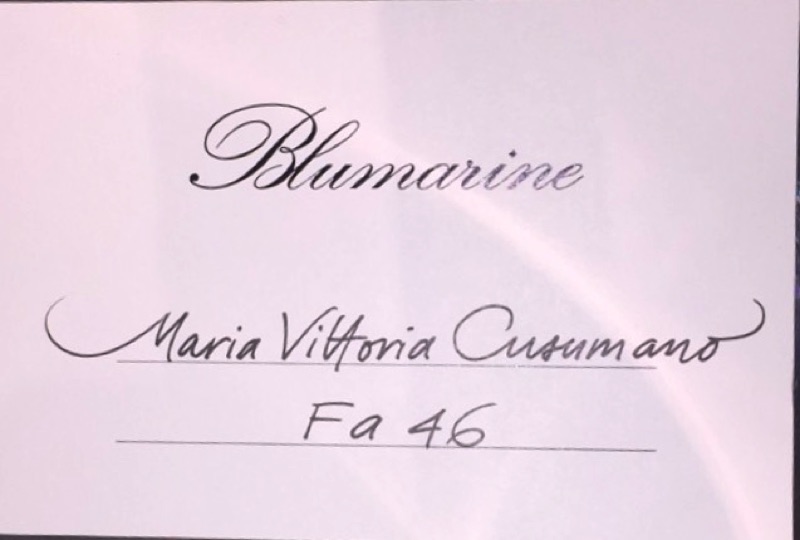 We're now moving in the world of the night, in the private world, in the secret chamber of a four-poster bed. The maison is the perfect location for Bluemarine's Spring/Summer collection. The soft and mysterious environment of a budoir, the transparencies created by floating curtains.
We're in a bedroom. Who lives in it and moves inside it with an elegant stride is a femme fatale, so sure of her self and so refined to appear completely unreachable. A sweet torture for a man, a constant inspiration for a woman. As you might have guessed, the show's key element was négligé. Several daring transparencies, haute-couture petticoats, sensual and classy night-robes.
Black gets all the attention, it's like a vortex. It is an intense, deep and royal black, crossed by sudden flashes of light silk, embellished by trims, enriched by oriental patterns and elements (like the obi belt), sweetened by a wonderful violet pattern. A lot of rips. On the catwalk we saw flowery patterns and pastel colors, brave and unexpected elements in such a thrilling atmosphere, proving that among this new collection's aims there's also a bit of game, a tiny touch of childish extravaganza.
One could expect to suddenly see Marilyn Monroe walk out with a sleepy face wearing a robe and some drops of Chanel number 5. As a matter of fact Bluemarine decided to create a collection able to remind of the domestic dimension of Hollywood: this is exactly the genial factor of this successful show.
Each piece is an elegant jewel, each model an example of class and beauty. Fire red lipsticks speak of passion. Black and white dots refer to a sweet and angelic woman. Important come-backs were those of kimonos, wonderful and incredibly detailed, of pleated dresses and loose pants tight on the waist.
Then lace, of course, that goes without saying. And finally, there are even more acid colors, like the lime green of a beautiful voile-made dress or the pink of a transparent dress decorated with roses and lilies. Très chic.