Today we want to introduce you to one of the pearls of the Balkan peninsula. Montenegro is the small country set between Croatia, Bosnia and Herzegovina, Serbia, Kosovo and Albania overlooking the Mediterranean Sea. In recent years it has finally a momentum from an economic, cultural and tourist point of view. It is a country rich in resources and potential ready to blossom. There are countless things Montenegro has to offer. Untouched nature is a sight for sore eyes. Walkers will be enchanted by the views that the karst landscape offers. On one hand the mountains that separate it from Serbia and Albania, on the other the Mediterranean Sea that separates it from Italy. And we want to talk about the sea in this article. Montenegrin beaches are real gems. The crystal clear sea, the white pebbles, the sheer rocks in the water. Many views to discover both by sea and from the coast. Here we will propose you some unmissable destinations if you decide to spend a few days in this splendid land.

The Hotel Palma, located in the small town of Tivat , offers exclusive access to a well-equipped beach with every comfort. Waiting for you are small rows of umbrellas and deckchairs just a few steps from the sea. Enjoy the Mediterranean in total relaxation and ease.
Ribarsko Selo or the Fishermen's Village is a reality to be discovered. Accessible both by land and by sea. The village offers the opportunity to access a spacious and comfortable beach that overlooks the entrance to the Bay of Kotor. The facilities provided by the hotel satisfy both the calmest and most relaxed spirits by offering different types of massages and the more adventurous spirits with kayak trips.

And then how not to mention Porto Montenegro . Unmissable destination for high profile travelers who want to be pampered during the holidays. Luxury residences, swimming pools, shopping area, yacht club, exclusive services, everything has been designed to make guests' stay as pleasant as possible. Every request will be answered by members of the navy entourage. It is certainly the most luxurious and elegant tourist port on the Adriatic coast.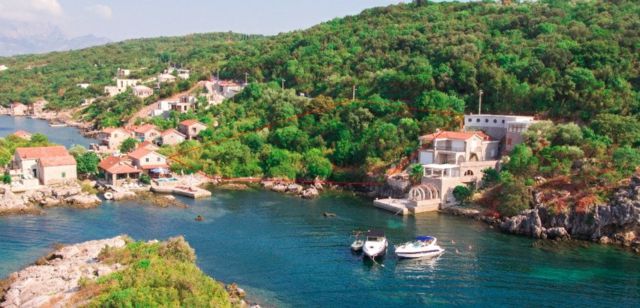 If you love comfort, luxury, wellness Montenegro is definitely the right destination for your summer holiday. Exclusive parties, social events, sublime restaurants. Every evening you will be spoiled for choice.