Yesterday the Dior fashion show was held during the Paris Fashion Week. With the autumn of 2020/21, the women of the Parisian fashion house are raising the stakes and feminism remains a central theme in the collection.
The theme fell sharply in the aftermath of the sentence to Harvey Weinstein (the former "king of Hollywood" was found guilty of first degree criminal sexual act and third degree rape) and Maria Grazia Chiuri, the designer, thus opens the fashion week, makes her clothes talk about the values ​​of freedom, independence and strength of us women. On the catwalk, the collection refers to the 70s, but above all the message is the protagonist.
As is now the tradition, Maria Grazia Chiuri entrusts the set that presents and tells her collection to a woman, an artist: this time it's up to the collective Claire Fontaine who developed some feminist concepts through macro and neon writing. Phrases such as "women raise the stakes", "women's love is unpaid work" and, at the entrance (and on T-shirts) "I say I" stood out on the heads of guests and models. The latter is also the title of the exhibition which will be hosted by the Museum of Modern and Contemporary Art in Rome from March 23 to June 21, with the support of Dior.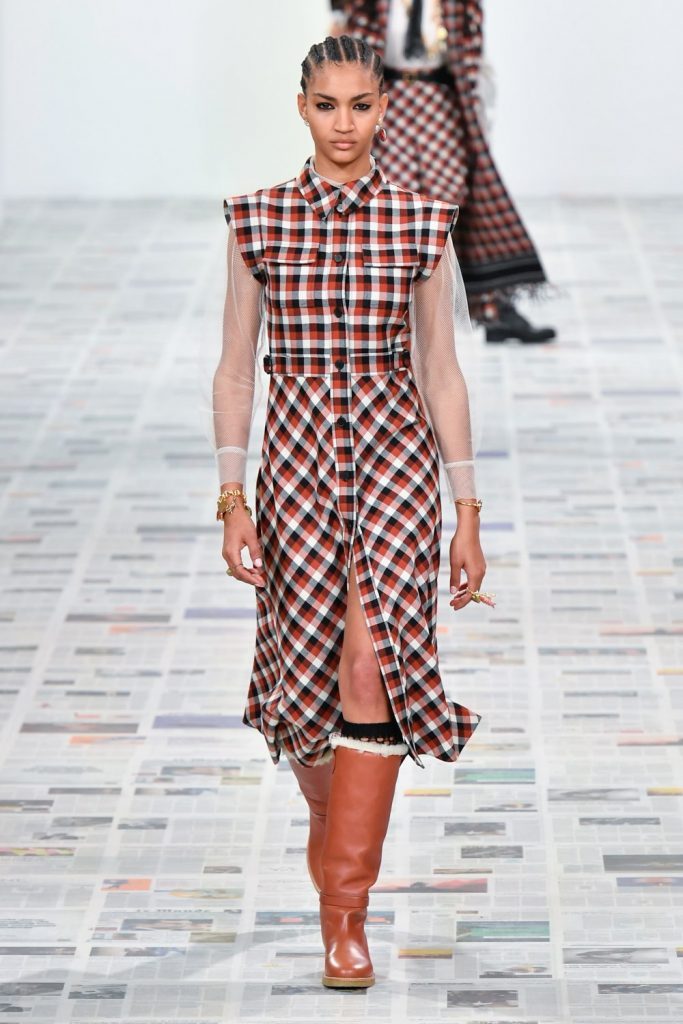 The main details are the
fringes
, but also the
check
. The
Seventies style
hovers over each garment, together with the
scarf
(rigorously logoed) and tied on the head, but also the
denim
, not worked, and the
tie
.
A parade of celebrities in the front row between
Demi Moore
,
Sigourney Weaver
,
Maya Hawke
,
Andie Macdowell
,
Cara Delevingne
,
Lady Amelia Windsor
,
Lena Perminova
and many others.