The Red Valentino has been worn by models, actresses and international celebrities. But what's the story behind it? 
Valentino, alias Valentino Garavani, during a night after seeing a show at the Barcelona's Opera, when he was still a student, saw a woman in the crowd wearing a red dress and thought she looked perfect. "Among all the colours worn by the other women, she looked special to me. I never forget her. I think that a woman dressed in red always look amazing," commented the designer in an interview. It's not carmine, it's not purpura, it's not fire. The Red Valentino it's a perfect mix of all kind of red that the designer transformed into a new, that's named after him and will never be forgotten. 
Valentino opened his first atelier in 1959 at Via Condotti, 15 (Rome). During the 1960s women started to enter the work more and the designer wanted to create pieces that they could wear during their day off. The Valentino woman of the 60s wears trapeze dresses, cocktail dresses made in chiffon and transparencies, flowers and bows that give unexpected volumes and elegant drapes. The fashion revolution of the 70s perfectly reflects on the asymmetrical skirts featured in the collection of that year. Then, in the 80s, there was the rise of the business-woman with rigid silhouettes and shoulder pads.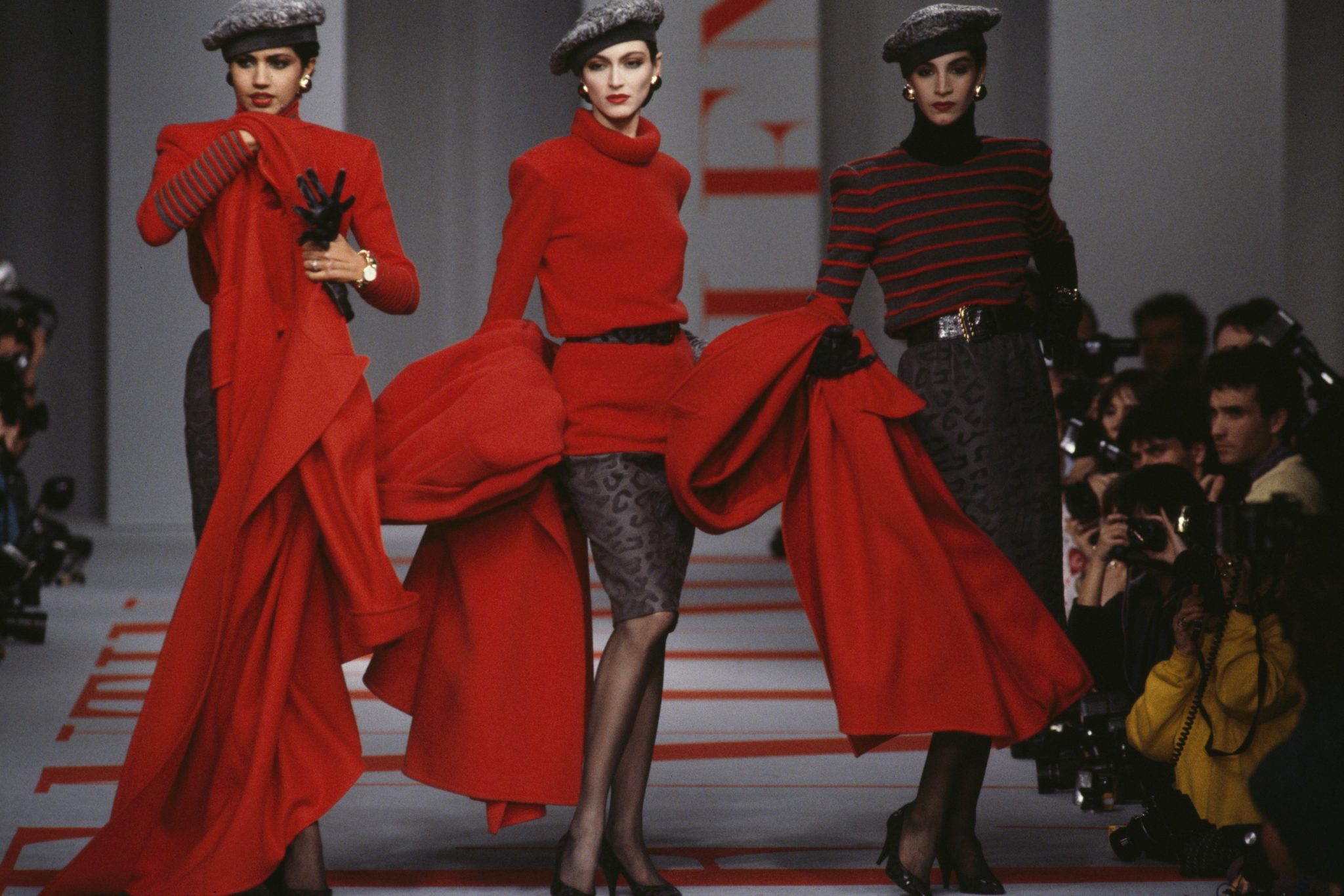 The Red Valentino dress evolves decade after decade but it's never out of trend. From linear cuts to mermaid dresses with elaborated drapes, from one shoulder dresses with deep necklines on the back to hourglass dresses. Valentino experimented with all kind of shapes to get the perfect balance with the goal of making every woman feel beautiful.
After 45 years of career, Valentino says goodbye to the fashion world in 2007, and the Maison has a new creative direction, firstly Alessandra Facchinetti then the duo Chiuri-Piccioli. In 2014 the designers showcased in Shangai to celebrate the opening of a new flagship store the NO SEASON Collection which was an ode to the thousands shades of red alternating different materials. The collection celebrated both China and the history of the brand.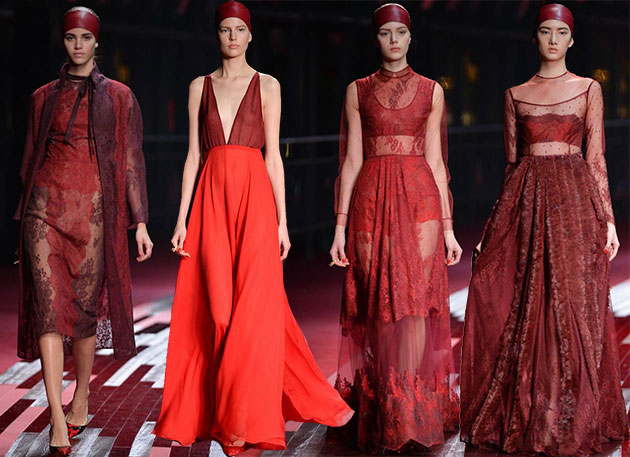 In the Autumn/Winter 2020 collection, the Red Valentino is once again the theme that connects the outfits of the collection, from the clothes to the accessories. A timeless look that characterized the history of the brand and fashion. Some of the Valentino's vintage creations are now available on Farfetch.