The Michael Kors Spring 2024 Fashion Show on Monday, September 11 was a glamour riot of New York style both on and around the runway.
Flat sandals, small white lace dresses, flat and soft bags, relaxed shirts in neutral shades have conquered the riverfront, making the view of the Manhattan skyline and the Brooklyn Bridge even more enchanting and dreamlike.
Opening the show, the Italian top model Vittoria Ceretti, followed by Irina Shayk and Emily Ratajkowski, simple and at the same time divine in showing off masculine jackets with light dresses or swimsuits with metal rings.
Visualizza questo post su Instagram
Simplicity is also manifested in the extremely natural make-up and in the models' hair gathered in long, high braids.
Lover of exotic destinations and sunkissed aesthetics that are always a little glossy, the Designer has chosen travel and nostalgic holiday memories as the main theme.
"I call it barefoot glamour," Kors said, in a message, adding that his latest collection is "dedicated to the memory of all the amazing trips I took with my mother." «and as in every holiday, there is water».
The American designer paraded his models down a path lined with pink flowers along the water, capturing the collection's lush, summery theme. The set also featured AI-generated images of flowers blooming on the bridge.
Visualizza questo post su Instagram
"The holidays fill our lives with family, friendship, peace, joy, romance, laughter and inspiration." he noted. "This season, we're taking everyone on holiday". "It's the transcendent joy of getting away, it's the sweeping romance of a glamorous escape and it's a jolt of sophisticated, chic optimism."
Whoever defined it as fashion with a view was not only referring to the iconic Brooklyn Bridge which was the backdrop to the event, but also to the parade of stars and celebrities who made the front row even more exclusive and chic, with their gorgeous looks.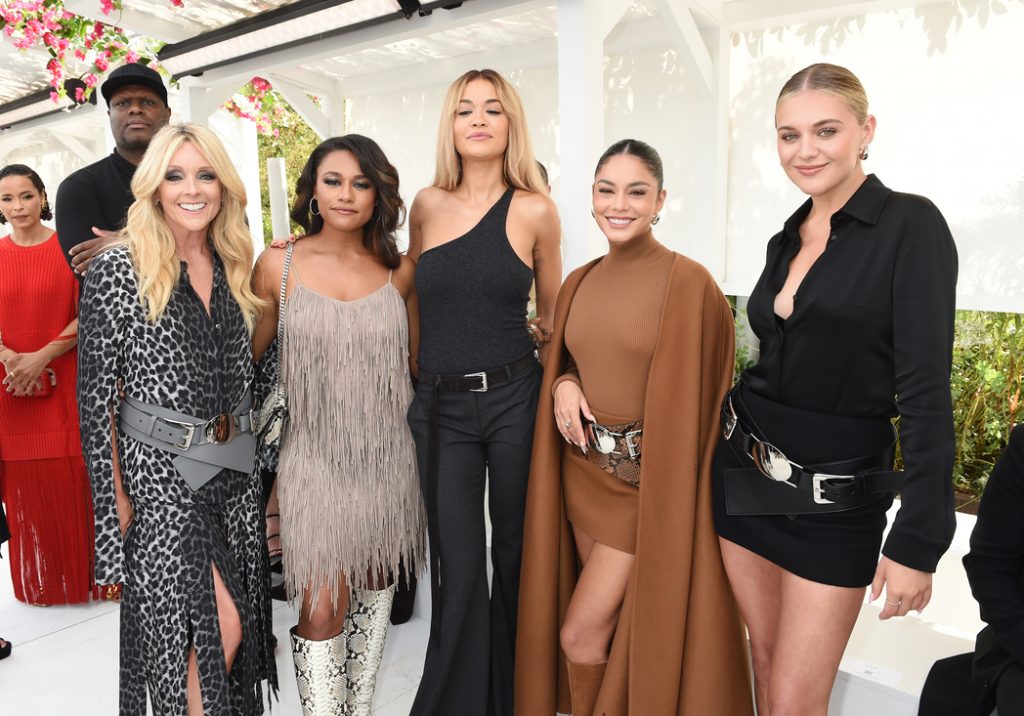 From Jenna Dewan, Nicky Hilton to Halle Berry and the enchanting vision in gold that was Blake Lively, with her Michael Kors sequin jumpsuit.
Also present were Kaitlyn Dever, Olivia Wilde, Molly Gordon and Kelsea Ballerini, incredibly coordinated in their dark and essential looks.
Among the fans of coordinated neutral outfits, there were also Ellen Pompeo and her husband Chris Ivery who stood out in the front row together with the unmistakable Vanessa Hudgents and Rita Ora.
Visualizza questo post su Instagram