It was one of the most iconic stores in New York City. We are talking about Barneys, the magical place on Madison Avenue where fashion reigned supreme. "If you work hard and you are a good person, you deserve to shop at Barneys" said Sarah Jessica Parker, aka Carrie Bradshaw of the Sex and the City saga where she often bought her Manolo Blahnik and in 2003 the shop had even dedicated a showcase to the protagonists of the saga to reciprocate affection. But now this is all over and the historic New York store closed for bankruptcy on Sunday. The end of an era that began in 1923 when entrepreneur Barney Pressman opened the first shop on Seventh Avenue in Manhattan with an investment of $ 500 by pledging his wife's engagement ring.


The news had begun to circulate of a hypothetical crisis already in August when several stores had been closed and in December confirmed with the sales of the two historic locations in New York. The nine-story luxury paradise in its last days has sadly turned into hell from compulsive shopping, with shoes and clothes abandoned in disorder and empty hangers scattered here and there. The climax, then, was reached on Sunday when the bins outside the store were filled with the goods that remained unsold.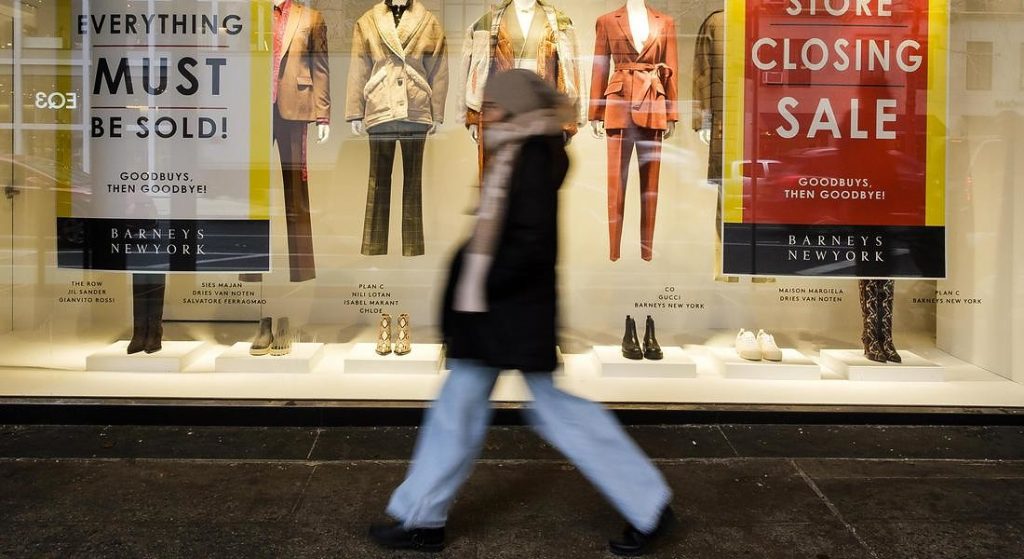 Barneys was sold to
Authentic Brands Group
which chose to close all stores and fire employees. "
The future of retailing no longer includes purchasing in person
," the Group told the
New York Times
and with online shopping at the forefront, perhaps it is no wonder.
Barneys, however, will remain in our hearts. It was the favorite destination of stars and fashion addicts who over the years has made known to Americans brands such as
Armani, Azzedine Alaïa and Comme des Garçons
.