Finally Philosophy di Lorenzo Serafini opens a boutique in Rome: a delightful favor in the heart of the shopping streets, in Via Belsiana 70, a stone's throw from Piazza di Spagna. Philosophy needs no introduction: founded in 1984 by Alberta Ferretti, it is an exquisitely, irresistibly feminine brand, which since 2014 reflects the great sensitivity of its creative director, Lorenzo Serafini, enfant prodige of Italian fashion, which debuted very young with Roberto Cavalli , before moving on to D&G and the Dolce & Gabbana women's collections, before landing at Philosophy. His style is now synonymous with freshness, sex appeal, personality.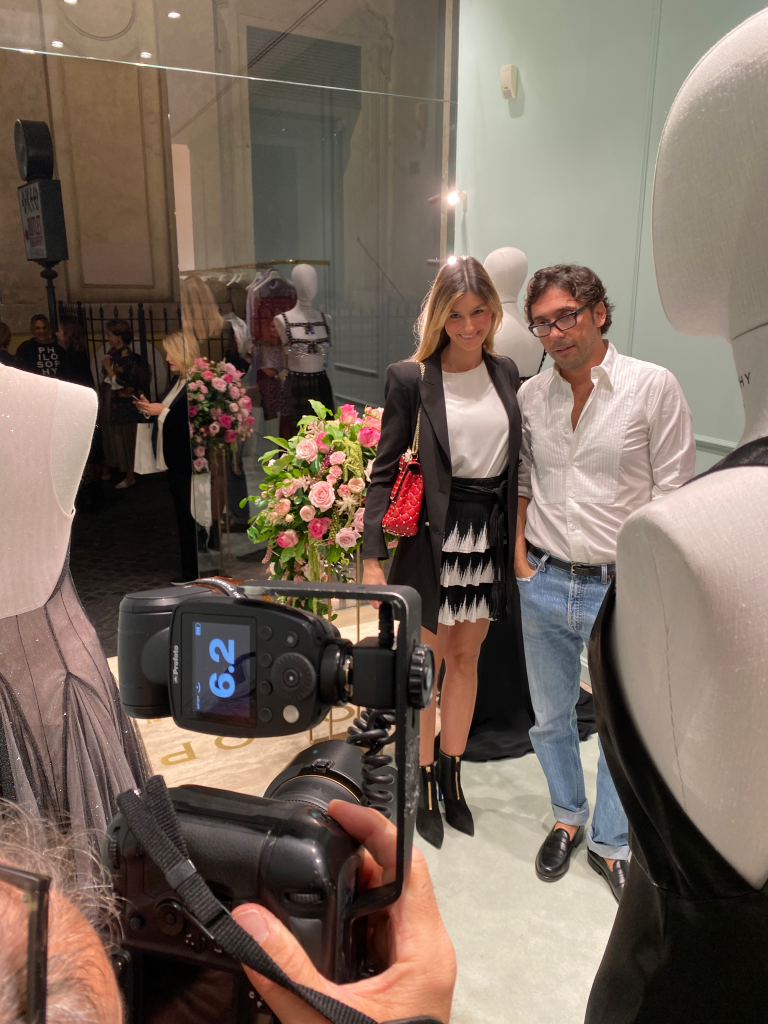 Bold and sparkling looks, with a well-defined aesthetic identity, which embraces all the nuances of femininity: there's the trendy and cheeky touch (don't miss the Spary me capsule, with pullover, scarves, and accessories with spray-effect prints), c ' it is the romantic aura, with the balloon cocktail dresses, the corsets, the satin shoes with ankle bow, the long chiffon and satin dresses) up to the decidedly glam rock vertigo of sequin-studded denim, the over-jackets, the mini dress in tiger and ocelot prints, hologrammed and laminated effects.
Fabrics are always pleasant to the touch. Rhinestones and glitter light up the outfits and enhance their elegance. And the boutique's opening event fully reflected this atmosphere. A unique evening, in a confidential and relaxed environment, which ended with the exclusive Flower party for happy few and VIP. And here the credit obviously goes to Andrea Caravita, one of the big names of the fashion system, for nine years at Dolce & Gabbana, today head of the worldwide communication of AEFFE, the Italian company that controls, in addition to Philosophy di Lorenzo Serafini, Alberta Ferretti, Moschino, and Pollini. With a team like that, every dream can come true.